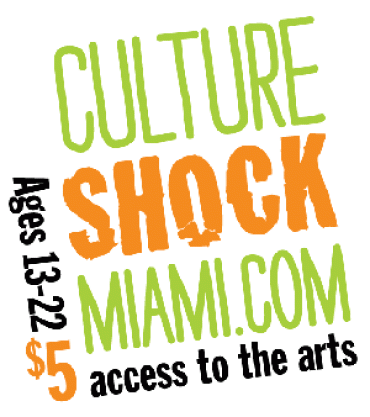 Culture Shocked is a short created by Ground Up & Rising with assistance from the Miami-Dade County Department of Cultural Affairs and its CultureShockMiami.com student ticketing program - which works in partnership with nearly 100 arts organizations, museums and more to provide students 13-22 performance information, discounted tickets for just $5, and special engagement announcements.
The 20-minute film features characters such as "Texting Tyra" and "Emo Edward" - who don't know how to enjoy a performance or what appropriate audience behavior is. Throughout the film, the audience follows the journey of protagonist "Slick Shawn" as he opens his eyes to new things, while a conscious voice narrator introduces him to the work, spirit and diversity that create art, music, dance and theater.
Culture Shocked is a great supplemental lesson plan tool for teachers seeking to promote an awareness and appreciation of the arts, as well as illustrate an awareness of the consequences associated with a lack of exposure to the arts.
Culture Shocked and an excerpt entitled "Top 10 Rudest Things NOT to Do at a Cultural Event" can be viewed online at Vimeo.com.