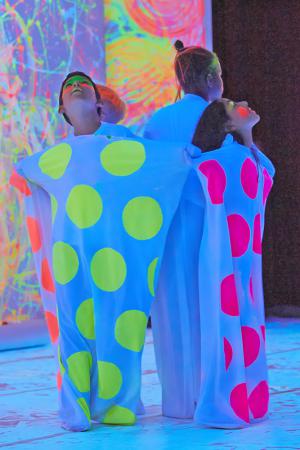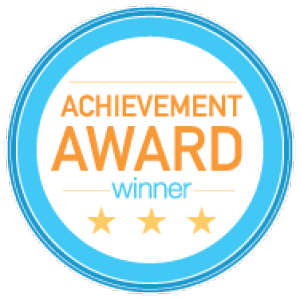 Have fun, make friends, make art, get creative!
"My favorite part of Youth Arts in the Parks is my best friend Noah." – Spencer, age 9
Youth Arts in the Parks is an inclusive, socially-oriented arts program for children and youth ages 6-17 with and without disabilities (youth with disabilities welcome up to age 22).  This fun and educational program teaches kids of all abilities visual arts, creative movement, music and expression, or computer animation in an out-of-school social setting.  Classes are led by professional artists/art teachers, certified instructors and disability experts.
---
CREATIVE CAMP REGISTRATION OPENS MAY 20, 2021
Click here to join the All Kids Included mailing list and follow AKI on Facebook and Instagram @AllKidsIncludedMiami to receive notification when registration opens.
REGISTRACIÓN CERRADA
Para recibir correspondencia acerca de futuras registraciones para asistir a Youth Arts in the Parks, haga click aquí.
ENSKRIPSYON FÈMEN KOUNYE-A
Si ou ta rinmen pou nou ajoute non ou nan lis Pwogram Atistik pou Jenn yo nan Pak pou ou resevwa enfòmasyon enskipsyon nan lavni, klike isit la.
Para obtener ayuda en español, comuníquese con Ivette Dominguez
---
Youth Arts in the Parks is presented by the Miami-Dade County Department of Cultural Affairs All Kids Included initiative in partnership with Miami-Dade County Parks, Recreation and Open Spaces Disability Services, Miami-Dade Public Library System and Arts for Learning/Miami.
Youth Arts in the Parks was developed by the Miami-Dade County Department of Cultural Affairs as part of its "All Kids Included - Accessible Arts Experiences for Kids" (AKI) initiative.  AKI promotes inclusive arts and cultural programs in school settings and throughout the community so that kids of all abilities and their families can participate fully in the arts. 
All Kids Included is made possible with the support of the Miami-Dade County Department of Cultural Affairs and the Cultural Affairs Council, the Miami-Dade County Mayor and Board of County Commissioners, and in part through grant funding provided by The Children's Trust.  The Children's Trust is a dedicated source of revenue established by voter referendum to improve the lives of children and families in Miami-Dade County.
---
View Spring 2016 Culminating Event Photos
View Spring 2016 Youth Art in the Parks PowerPoint
View Creative Art Summer Camp 2015 Photos
View December 2013 Glow with the Flow performance video featuring Zot Artz - Arts for All:
View Glow with the Flow performance video featuring Zot Artz - Arts for All - See more at: http://www.miamidadearts.org/education/zot-artz-arts-all#sthash.d7NAc4No.dpuf