Contact:  Gilda.Mooney@miamidade.gov
Deadline to Apply:  Friday, March 17, 2023, 11:59 PM
Awards of up to $10,000 will be made to selected artists
---
MIAMI INDIVIDUAL ARTISTS (MIA) GRANTS PROGRAM
The Miami Individual Artists (MIA) Grants Program provides non-matching awards to individual artists of all disciplines in Miami-Dade County on a competitive basis to support their artistic development and practice. In recognition of the contributions of Miami-Dade's outstanding artists to the fundamental vitality and creativity of our cultural community, the MIA Grants Program strongly encourages applications from professional artists of the highest caliber with a recognized body of original artwork, and who are deeply rooted in Miami's diverse cultural life.
DEADLINE: Friday, March 17, 2023, 11:59 PM
Please review the Miami Individual Artists (MIA) Grants Program Guidelines for eligibility and application instructions.
WORKSHOP: A workshop to review the program's guidelines and application was offered via Zoom on Wednesday, February 22, 2023, at 4 p.m. You can view the recording of the workshop here.
HOW TO APPLY
Applications open February 15, 2023. Applications are accepted online through Submittable (it's free to register and use). Click the link below to begin. If you do not have an account, click the link below, then the "SIGN UP" tab and proceed to the application: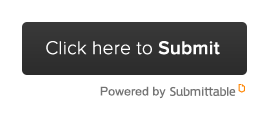 QUESTIONS? View Frequently Asked Questions or contact us at Gilda.Mooney@miamidade.gov