Contact:  culture@miamidade.gov
Deadline to Apply:  Wednesday, June 24, 2020, 11:59 PM
Awards may range from:  $200 / $500 Subject to availability of funds
---
MIAMI-DADE ARTIST SUPPORT! (MÁS!) GRANTS PROGRAM
A JOINT INITIATIVE OF
THE JORGE M. PÉREZ FAMILY FOUNDATION AND THE MIAMI-DADE COUNTY DEPARTMENT OF CULTURAL AFFAIRS
Artists have lost income as a result of Coronavirus (COVID-19) due to cancelled performances, exhibitions, commissions, teaching jobs, workshops, speaking opportunities, etc. MÁS! funds are unrestricted and may be used by artists to help with financial issues being faced as a result of the impact of this pandemic, such as rent, utilities, medical costs, insurance, food, etc.
The Jorge M. Pérez Family Foundation and the Miami-Dade County Department of Cultural Affairs have launched this joint initiative to help working artists survive the impact of COVID-19 and in recognition of the contributions of Miami-Dade's outstanding artists to the fundamental vitality and creativity of our cultural life.
FIRST DEADLINE: Wednesday, June 24, 2020 at 11:59 PM
Subject to the availability of funds. If funds are available, a second deadline will be announced.
ELIGIBILITY:
All professional artists residing in Miami-Dade County are eligible to apply for this one-time grant. A professional artist is defined as a person who, over a sustained period of time, has:
created and presented a recognized body of original artwork (e.g., visual and media artists, composers, choreographers, playwrights, poets, theater/film directors, costume designers, etc.); OR
established a career as an interpretive artist (e.g., actors, musicians, dancers, singers, etc.); AND
who is striving to achieve the highest level of professional recognition. Professional artists demonstrate a sustained commitment to their artistic work, on an ongoing basis, and pursue this work as a means of livelihood.
Applicants must demonstrate a serious and urgent need for financial assistance to be considered for this support.
Applicants must be over 18 years of age.
Artists must have resided in Miami-Dade County for one year at the time of application. Proof of residency will be required.
NOT ELIGIBLE: Students pursuing undergraduate or graduate degrees, non-professionals who engage in the arts as a hobby, or employees of Miami-Dade County are not eligible.
AWARDS:
Grant award amounts may range from $200 to $500 and are subject to the availability of funds. Applications will be evaluated on a first come, first served basis.
WHAT YOU NEED TO APPLY:
• Resume or CV or Bio (PDF preferred)
• Artist Bio (Word limit 500) Text Version - OPTIONAL
• Artist Statement (Word limit 200)
• Total Financial Impact of COVID-19 on Your Artistic Practice
• Statement of Need (Word limit 300)
• Work Samples (3 REQUIRED): Examples of work samples: images, video, audio, excerpt of script, etc...
• 3 Support Documents (OPTIONAL, up to 3)
TO APPLY: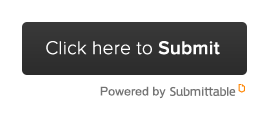 QUESTIONS? View Frequently Asked Questions or contact us at culture@miamidade.gov.