Brian May, Chairman of the Miami-Dade County Cultural Affairs Council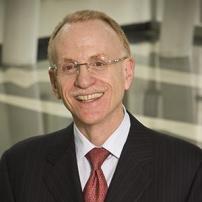 Michael Spring, Director of the Miami-Dade County Department of Cultural Affairs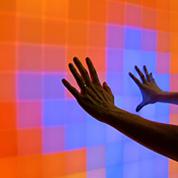 REFLECT by Ivan Toth Depena / Stephen P. Clark Government Center Lobby, 2011
Miami artist Ivan Toth Depeña was commissioned by the Miami-Dade County Art in Public Places program to create an interactive work of art to energize the lobby of the  Stephen P. Clark Government Center. Depeña's work, entitled "Reflect," was designed to engage the building's employees and visitors in a welcoming and fun way through low-energy, LED light panels that detect the motions of passersby and translate their movements into moving, pixilated fields of color.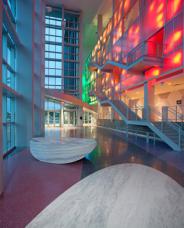 LIGHT FIELD by Robert Chambers / South Miami-Dade Cultural Arts Center, 2010
Miami-based artist Robert Chambers believes in a holistic approach to art making in which environment, material and subject matter create a unified installation or art piece. The artistic language he employs in his work fuses scientific knowledge, contemporary culture and locality. For the South Miami-Dade Cultural Arts Center, Chambers created an innovative light piece, entitled Light Field that illuminates the entire, translucent inner lobby wall with changing designs created by computer-programmed LED fixtures.
Download Image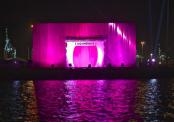 M|/\M|M/\X by Jim Drain and Bhakti Baxter / PortMiami, 2013
Miami artists Jim Drain and Bhakti Baxter created M|/\M|M/\X, a four-night temporary public art installation that served as the backdrop to the most elite, VIP party of Art Basel Miami Beach. A decadent soiree hosted by the artists took place in the cargo container area located on the waterfront of PortMiami. This party promised to be the most exclusive of Art Basel Miami Beach, only available to be experienced voyeuristically by travelers in vehicles on the MacArthur Causeway or on boats in Government Cut. The artists noted, "Everyone is invited, no one may attend." M|/\M|M/\X opened daily from December 4-7, 2013 from 7-10 PM.
Download Image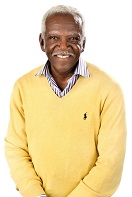 Marshall Davis
African Heritage Cultural Arts Center Director
Miami-Dade County Department of Cultural Affairs