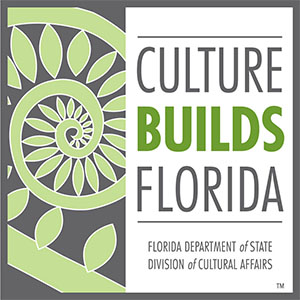 The Florida Division of Cultural Affairs works to ensure that meaningful arts experiences are available to all of its state's citizens, including people with disabilities, patients and caregivers in healthcare settings, and older adults. The Division assures that all of its offerings are accessible. Its grantees sign a contract certifying that they will comply with Section 504 of the Federal Rehabilitation Act of 1973 and the Americans with Disabilities Act of 1990.
In addition the Division asks that General Program Support and Specific Cultural Project grantees complete a yearly Accessibility Self Evaluation use accessibility symbols in their marketing, and list the name of their accessibility coordinator.
The Florida Division of Cultural Affairs offers a number of excellent resources for arts organizations, including Section 504 Plan / Accessibility Self Evaluation forms that are designed to assist arts and humanities organizations in performing on-site evaluations of their organization's policies, programs, services, and facilities. 
For more information and to download resources, visit the Florida Division of Cultural Affairs Accessibility Resources web page.