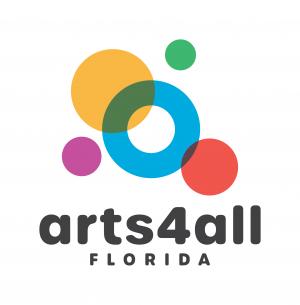 A private not-for-profit organization, Arts4All Florida conducts art education programs in schools, Department of Juvenile Justice facilities, and community centers; promotes the accomplishments of artists with disabilities through our artist registry, exhibitions, and performances; and increases access to the arts through professional development workshops.  Arts4All Florida is headquartered in the College of Education at the University of South Florida.
The mission of Arts4All Florida is to provide, support and champion arts education and cultural experiences for and by people with disabilities. Our vision is to create a world in which the arts are universally accessible.
---
Arts4All Florida has numerous helpful resources available for arts organizations, artists, and educators, including:
For more information and additional resources, visit Arts4All Florida.