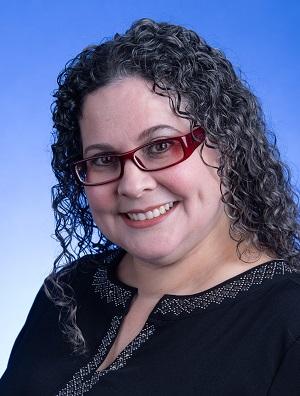 Marialaura Leslie is an arts administrator with twenty-five years of experience. She joined the Miami-Dade County Department of Cultural Affairs in 2001. Marialaura has worked with cultural institutions in Miami, New York and Puerto Rico, including Miami City Ballet, Coconut Grove Playhouse, City Theater, Jerry Herman Ring Theater at the University of Miami, Teatro del Sesenta, Balleteatro de Nana Hudo, Taller de Otra Cosa, Cuarzo Blanco, Inc., Danza Contacto and El Museo del Barrio. She served as Deputy Director of Flushing Council on Culture and the Arts at Flushing Town Hall in New York City.
During her tenure at the Department of Cultural Affairs, she has managed several grants and technical assistance programs including Community Grants, New Forms for individual artists, International Cultural Exchange Program, Dance Miami Choreographers Program, and the Creative Capital Professional Development Program. She has traveled with the Miami-Dade County International Trade Consortium and the Greater Miami Chamber of Commerce on business development missions to South America to promote Miami's cultural assets. Marialaura is a current member of Americans for the Arts, National Association of Latino Arts and Culture, Florida Cultural Alliance, the Arts Action Fund and The Beacon Council's Creative Design Committee.
Marialaura served as the Queens Borough Leader for the NYC Cultural Institutions Group Government Affairs Committee and as co-captain for the State of New York during National Arts Advocacy Day 2012 in Washington, D.C. She was a founding member of the Americans for the Arts Emerging Leaders Council. In 2008, she was named among the Top 25 Powerful People in the Arts in America (Barry's Blog) and received the 2005 Miami Emerging Arts Leader Award from the Arts and Business Council of Miami.
Marialaura has served on grants panels for the New York State Council on the Arts, Arts Council of Indianapolis, Florida State of Division of Cultural Affairs, Queens Council on the Arts and the New York City Department of Cultural Affairs. She studied theater and dance at Universidad de Puerto Rico under Gilda Navarra, Idalia Pérez Garay, José Félix Gómez, Jorge Luis Ramos Escobar, Dean Zayas and Viveca Vázquez. Marialaura has a BA in Theater Arts Management from the University of Miami and an MA in Arts Administration from Goucher College.