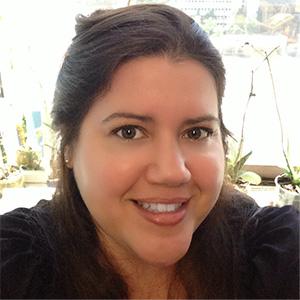 Cultural Projects Administrator
Kelly Allocco joined the Miami-Dade County Department of Cultural Affairs in July of 2001 and serves as the administrator for three of the Department's grants programs: 1) the Major Cultural Institutions (MCI) Grants Program, which provides funding to fully professional institutions with year-round programs and annual fiscal operations of a magnitude to satisfy eligibility requirements with a program goal to support exemplary programs provided annually to the community by its largest cultural assets; 2) the Capital Development (CAP) Grants Program, which provides funding assistance for capital improvement projects that are designed to expand, renovate, or equip cultural arts facilities located in Miami-Dade County; and 3) the Artist Access (ART) Grants Program, which assists practicing, professional, and emerging individual artists and provides support for artists to take advantage of specific professional development opportunities to advance their work and careers.
In addition, Kelly assists with the coordination and development of operational and programming policies, as well as management and marketing objectives for numerous neighborhood cultural facilities throughout Miami-Dade County. Kelly is also the Department's direct liaison for the Greater Miami Chamber of Commerce's Creative Industries Committee.
Kelly is also responsible for directing the Department's research work on studies, such as the recent Arts & Economic Prosperity IV, an economic impact study, in partnership with Americans for the Arts, which measured the impact of spending by nonprofit cultural organizations and their audiences in Miami-Dade County. The recently published study provides compelling evidence that non-profit arts and culture are a significant industry in Miami-Dade County, generating over 1 billion dollars annually in local economic activity.
Kelly received her Bachelor's degree in Music Industry with a minor in Business Administration from the University of Miami's School of Music in Coral Gables, Florida. As a classically trained vocalist, Kelly performed with the Florida Grand Opera Chorus from 1993 through 2010. Prior to joining the Department, Kelly also worked with several cultural organizations in marketing and arts administration and was also a Montessori music educator for children grades Pre-K through 3rd.