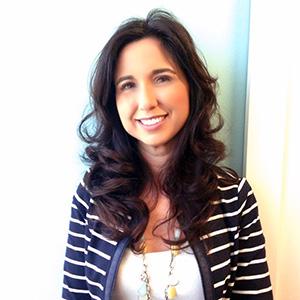 Gilda Mooney joined the Department in 1996 after completing her Administrative Trainee internship with the Miami-Dade County Office of Management and Budget. She graduated from Florida International University with a Bachelor's Degree in Political Science and Public Administration. Since the age of 5, she has received extensive training in classical piano and music theory. In 1990, she earned her degree with the National Guild of Piano Teachers Association and was the recipient of two National Guild of Piano Teachers Scholarships. In 1987, she was honored to receive the association's prestigious Paderewski Memorial Medal, the only student in the state of Florida to receive the award that year.
Gilda currently serves as grants program administrator of the Hannibal Cox, Jr. Cultural Grants Program, the Developing Arts in Neighborhoods Cultural Grants Program and is responsible for coordinating all components of the Department's Arts Help Technical Assistance Program. Additionally, Gilda serves as the project manager of the Department's Culture Grants Online (CGO) grants application system, designed to allow grant applicants the ability to create and submit their proposals via a secure online server, eliminating the need to submit paper applications and support materials. She also serves as the Department's project manager on www.power2give.org, an online fundraising platform for Miami-Dade County based nonprofit cultural organizations that allows them to post and promote specific projects to generate funding support. Gilda has served as staff support and grants program administrator to the Tourist Development Council, the Miami Beach Visitor and Convention Authority, and is the former administrator of the Cultural Access Network Grants Program and the Capital Development Grants Program. Among her duties, she provides direct staff support to the Miami-Dade County Cultural Affairs Council, provides and coordinates technical assistance workshops for small and medium sized arts groups, and manages and maintains the Department's extensive grants history database.
Gilda has served as a panelist for the American Express National Arts Marketing Project Audience Development Program and the Miami-Dade County Parks and Recreation Department. Additionally, Gilda serves as liaison to the Arts and Business Council of Americans for the Arts, the Coral Gables Cultural Development Board and Coral Gables Cultural Affairs Council, and currently serves as a member of the Miami Arts Marketing Project Steering Committee.