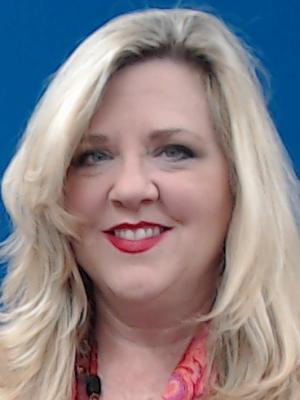 Cultural Projects Administrator
Dana joined the Department of Cultural Affairs staff in 2006 and served as administrator of the Community Grants Program until 2012, providing guidance to numerous emerging and community based cultural organizations.  Beginning in 2012, she assumed administrative responsibility for the Youth Arts Enrichment Program (YEP) and the Summer Arts & Science Camps for Kids (SAS-C) grants programs, and continues to provide administrative support for the Department's All Kids Included (AKI) initiative. 
Before joining the Department of Cultural Affairs, Dana worked with children and adults with disabilities in Miami-Dade County Parks, Recreation and Open Spaces Disability Services.  Dana worked for many years as a Child Life Specialist at the Tampa Children's Hospital at St. Joseph's and coordinated a Children's Bereavement Program for Hernando-Pasco Hospice where she implemented her skills in expressive arts.  She used arts and play therapy to help children and their families understand illnesses, procedures and cope with grief and trauma.  Dana continues to work on many healing arts projects in Miami such as the Haitian earthquake refugee children's healing and reintegration project at Arnold Palmer Children's Hospital and other projects in partnership with Nothing Trumps Hope, an organization doing work with the DeMoya Foundation, Jackson Hospital NICU and Holtz Children's Hospital at Jackson.
More recently, Dana created and produced the annual All Kids Included "Arts for Wellness Day," a community event where families are invited to explore their creativity and imagination through a variety of interactive expressive arts and healing modalities, in an inclusive and supportive community setting.   Other special projects include her work with Family Café's annual summit in Orlando where she works with the Woman's Summit in promoting wholeness and healing through arts for caregivers of children and adults with disabilities while also incorporating community expressive arts projects and services of remembrance using visual art activities.  Dana also serves her community on the advisory board as co-chair of the Village of Palmetto Bay Art in Public Places Program and secretary of the Veteran's Park Advisory Committee.
Dana has a Master's Degree in Community Art Education with an Advanced Graduate Certificate in The Expressive Arts/Arts as Healing.  During her studies at the University of South Florida, she worked with Kosovo refugees on a project; "Art as a Sense of Place."  She also holds a Bachelor's Degree in Child Development and Human Services from Florida State University.