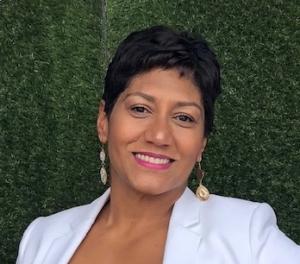 Cultural Projects Administrator
Christina Tassy joined the Department of Cultural Affairs in July of 1997. She holds a Bachelor of Arts in International Relations, and a Minor in French from Florida International University (Miami, FL).
In her current capacity as Cultural Projects Administrator, Christina is the senior co-manager of Culture Shock Miami, a major audience development initiative dedicated to building future audiences. Culture Shock Miami is a multi-faceted program that includes a discounted ticket program that enables teens and young adults, ages 13-22, to purchase $5 tickets to the highest quality cultural events throughout the area, as well as an annual presenting series featuring artists that appeal specifically to young audiences.
Other projects under her coordination include the administration of the Targeted Grants Program, through which the Department provides annual funding support to a designated group of Miami-Dade County's culturally diverse arts organizations. She is the former administrator of the Cultural Advancement and Tourist Development Council Grants Programs. 
As a member of the Florida Professional Presenters Consortium, Christina chairs the organization's Equity, Diversity, and Inclusion (EDI) Committee. Additionally, she serves as liaison to the Haitian-Creole and French speaking community of Miami-Dade County, and served on the City of Miami's Little Haiti Park Planning Committee, and the Miami-Haiti Bicentennial Committee.
A native of Port-au-Prince, Haiti, Christina is fluent in French and Haitian-Creole. She has received formal dance training in Haitian-folklore, Classical Ballet, Jazz, Modern, and Afro-Caribbean dance.