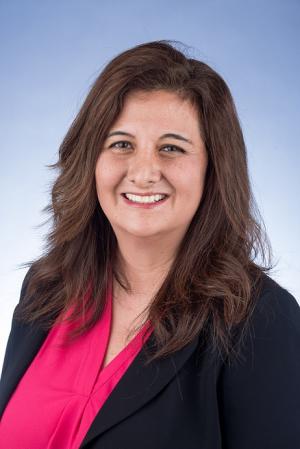 Cultural Projects Administrator
Native Miamian, Adriana Perez joined the Department of Cultural Affairs in March of 2008 as a Projects Administrator.
Adriana received her Bachelors degree in Theatre Arts from the University of Florida and her Masters in Fine Arts in Theatre Management and Producing from Columbia University.
Prior to joining the department, she served as Producer of Major Presentations at the Adrienne Arsht Center for the Performing Arts of Miami-Dade County, where she booked sold-out performances of artists such as The Temptations and Four Tops, Lissette and Willy Chirino, Dan Zanes and Friends, Lily Tomlin, Bernadette Peters, Mad Science, and many others. While at the Arsht Center, she also commissioned several critically acclaimed new works, including: Michael Yawney's 1000 Homosexuals, David Clarkson's Flexion, Octavio Campos' BugChasers, Gustavo Matamoros' Cars and Fish, Jennylin Duany's Cabaret Unkempt, Jason Freeman's Flock, and collaborated on the world premiere's of several others. She also served as Associate Director of Administration at Coconut Grove Playhouse.
Before landing back in Miami, Adriana worked on "the great white way" managing several Tony Award-Winning Broadway and off-Broadway shows, including John Leguizamo's Freak, the revival of Annie Get Your Gun starring Bernadette Peters, the 50th Anniversary revival of Death of a Salesman starring Brian Dennehy, A Funny Thing Happened on the Way to the Forum starring Nathan Lane and many more while working in the producing offices of Richard Frankel Productions, Robert Cole Productions, and Manhattan Theatre Club.
Adriana's favorite past time is spending time with her family.