Contact:  Gilda.Mooney@miamidade.gov
Deadline to Apply:  Monday, January 24, 2022, 11:59 PM
Awards may range from:  Up to a maximum of $5,000
---
MIAMI INDIVIDUAL ARTISTS (MIA) STIPEND PROGRAM
A program of the Miami-Dade County Department of Cultural Affairs, funded by the National Endowment for the Arts with American Rescue Plan Act funds, the Miami Individual Artists (MIA) Stipend Program provides artistic fees and stipends for the production of performances, presentations, exhibitions, workshops, research, and/or the creation of artwork to individual artists of all disciplines in Miami-Dade County on a competitive basis.
In recognition of the contributions of Miami-Dade's outstanding artists to the fundamental vitality and creativity of our cultural community, the MIA Stipend Program strongly encourages applications from professional artists of the highest caliber, with a recognized body of original artwork, who are deeply rooted in Miami's diverse cultural life.
DEADLINE: Monday, January 24, 2022 at 11:59 PM
Please review the Miami Individual Artists (MIA) Stipend Program Guidelines for eligibility and application instructions.
*Note: guidelines were modified on 12/28/2021 to reflect updates to work sample requirements. 
WORKSHOPS: A workshop to review the program's guidelines and application will be offered via Zoom on January 11 and January 12, 2022, at 4 p.m. Register for a workshop here.  REGISTRATION IS NOW CLOSED. 
WATCH A RECORDING OF THE WORKSHOP HERE.
HOW TO APPLY
Applications are accepted online through Submittable (it's free to register and use). Click the link below to begin. If you do not have an account, click the link below, then the "SIGN UP" tab and proceed to the application: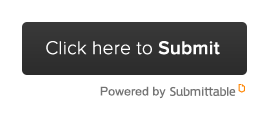 QUESTIONS? View Frequently Asked Questions or contact us at Gilda.Mooney@miamidade.gov